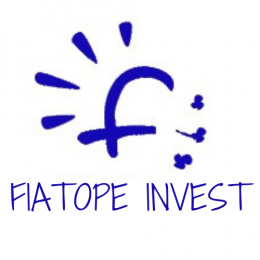 FIATOPE INVEST
FIATOPE INVEST a pour mission d'accompagner l'investissement dans des PMEs et Start-Ups qui déploient leurs services en Afrique, ou permettent de valoriser l'identité africaine à travers le Monde, et qui sont innovantes, à fort impact social dans cet écosystème.
(Updated on 01/02/2023)
In short

Presentation

Characteristics

Contact us
In short
Profile
Plateforme d'intermédiations
Target audience
Diaspora priority
En priorité
Target country
Cameroun
Sénégal
Côte d'Ivoire
Legal status
Etablissement privé
Presentation
FIATOPE INVEST naît à la suite de Fiatope, une plateforme de financement participatif par dons qui a été lancée en 2015 et qui est toujours très active, avec un bilan de 25 projets financés dans 8 pays pour un impact total supérieur à 110 000 Euros. 
Nous avons toujours pensé que l'étape d'après Fiatope était de s'attaquer à l'investissement participatif, mais en y allant à pas mesurés et compris. Notre idée première était donc d'aller chercher le palier juste au dessus du financement participatif par dons, à savoir le segment 30 000€ - 100 000€.
Characteristics
Préparation à la recherche de financement
Grâce aux fonds souscrits par les investisseurs participatifs, FIATOPE INVEST pourra se transformer en un véritable acteur du financement de l'entrepreneuriat. Les investisseurs participatifs vont soit souscrire à des parts de la SAS FIATOPE INVEST soit souscrire à des parts des entreprises.
Contact us
Location
fantenay aux roses
fantenay aux roses
France
Contact
Direct contact details are reserved for members of the Hub.