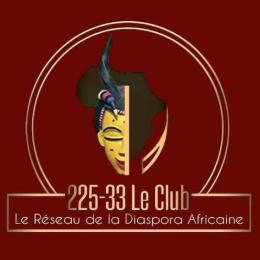 225-33 LE CLUB
L'AUTRE FACE DE LA DIASPORA AFRICAINE...
(Updated on 10/01/2023)
In short

Presentation

Characteristics

Contact us
In short
Profile
Structure d'appui (Incubation, accélération)
Target audience
Diaspora priority
En priorité
Legal status
Etablissement privé
Presentation
Fondé en 2018 à Paris par Myriam BAMBA, « 225-33 Le Club » accueille la Diaspora Africaine et ses partenaires à l'occasion des soirées networking avec pour ambition de constituer Le Premier réseau des entrepreneurs de la Diaspora Africaine.
De ce fait, « 225-33 ABIDJAN », a pour mission d'accompagner et d'informer la diaspora Africaine qui souhaite investir dans son pays d'origine, à qui nous proposons des services dédiés, en leur offrant un cadre de rencontre et une mise en relation avec des potentiels partenaires locaux et internationaux pour un retour gagnant/gagnant.
 
Characteristics
Activities

Proposed services
CREATION D'ENTREPRISE
INTERMEDIATION
ACCOMPAGNEMENT ADMINISTRATIF ET FINANCIER
ACCOMPAGNEMENT FINANCEMENT
ACCOMPAGNEMENT INVESTISSEMENTS
EVENEMENTIEL

Aide au Business Development
Contact us
Contact
Direct contact details are reserved for members of the Hub.