Eligibility criteria
Détail des critères de l'offre
Mentors are people from the diaspora (first to third generation) with solid business experience, embedded in economic networks abroad, accomplished/serial entrepreneurs or a senior executive/financial manager. We are looking for influential individuals with leverage in business networks, especially in the key sectors covered by the projects (agribusiness, CCI, media and audiovisual, tourism, etc.). In addition, candidates should have business experience in Africa and Europe.
Offer details
Target audience
Students and recent graduates
Women entrepreneurs
Wanna-be entrepreneurs
Project phases
Ideation
Incubation
Acceleration
Growth
Activity sectors
Agriculture and agri-food
Commerce and handicrafts
Finance and assurance
Green tech/ Environmental and urban services
Information and Communication Technologies/ Media
Transport, logistics
Other
Diaspora priority level value
Picto
Image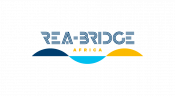 REA-BRIDGE Africa
Location
11 Rue Saint-Ferréol
13001
Marseille
France
Contact
Direct contact details are reserved for members of the Hub.
Discover the organization